Plant Toxins
Plants produce a variety of secondary metabolites, many of which increase plant resistance against herbivores and pathogens. Within this project, we aim at deciphering the structure, biosynthesis, behavior and ecological effects of various classical and novel secondary metabolites, including maize benzoxazinoids and dandelion sesquiterpene lactones. We use a combination of approaches, including organic chemistry, analytical chemistry, molecular biology, genetics and bioassays to understand how secondary metabolites govern the life of plants.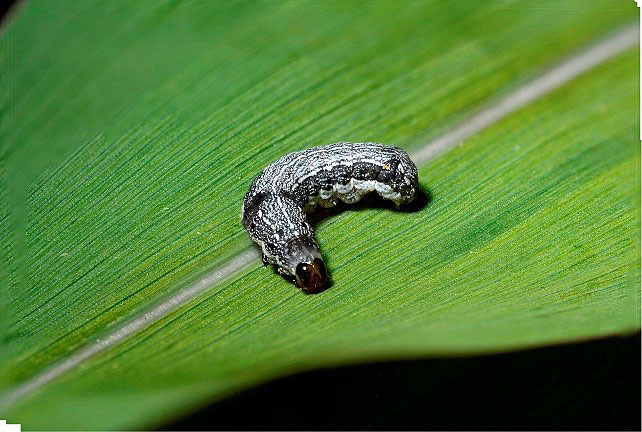 Key publications
Machado R.A.R., McClure M., Hervé M.R., Baldwin I.T., Erb M. (2016) Benefits of jasmonate-dependent defenses against vertebrate herbivores in nature. eLife, 5:e13720.
Huber M., Epping J., Schulze Gronover C., Fricke J., Aziz Z., Brillatz T., Swyers M., Köllner T.G., Vogel H., Hammerbacher A., Triebwasser-Freese D., Robert C.A.M., Verhoeven K., Preite V., Gershenzon J. & Erb M (2016) A latex metabolite benefits plant fitness under root herbivore attack. PLoS Biology 14(1): e1002332
Handrick V., Robert C.A.M., Ahern K.R., Zhou S., Machado R.A.M., Maag D., Glauser G., Fernandez-Penny F.E., Chandran J.N., Rodgers-Melnick E., Schneider B. Buckler E.S., Boland W., Gershenzon J., Jander, G.*, Erb M.* & Köllner T.G.* (2016). Biosynthesis of 8-O-methylated benzoxazinoid defense compounds in maize. The Plant Cell. 2016 Jun 17:tpc-00065.
Meihls L.N., Handrick V., Glauser G., Barbier H., Kaur H., Haribal M.M., Lipka A.E., Gershenzon J., Buckler E.S., Erb M.*, Köllner T.G*. and Jander G*. (2013). Natural variation in maize aphid resistance is associated with a DIMBOA-Glc methyltransferase. The Plant Cell, 25, 2341-2355.