The Institute of Plant Sciences (IPS) of the University of Bern is located in the beautiful botanical garden. It is at walking distance from the train station and the historic citiy that belongs to the UNESCO world cultural heritage.
Interested in discovering how our university ticks from an international perspective? Explore international.unibe.ch for snapshots of who we are, what we do and what drives us in the pursuit of knowledge.
Our BOGA is the place where nature, science and culture meet. We do not only grow 6000 plant species in our garden, but also boost the imagination of artists - be it in fairy tale evenings, poetry nights, art openings, workshops, herbs festivals or special exhibitions.
The Café Fleuri is a haven of calm in the close vicinity of our institute. Comfortable seating invites you to pause for a moment, surrounded by the lush greenery of the Botanical Garden. Take a deep breath, take a break, bask in the sun, rejuvenate and feel refreshed.
Open from May until September
During sweltering summer days, we have a spectacular solution to the problem, using the river Aare straight down the hillside.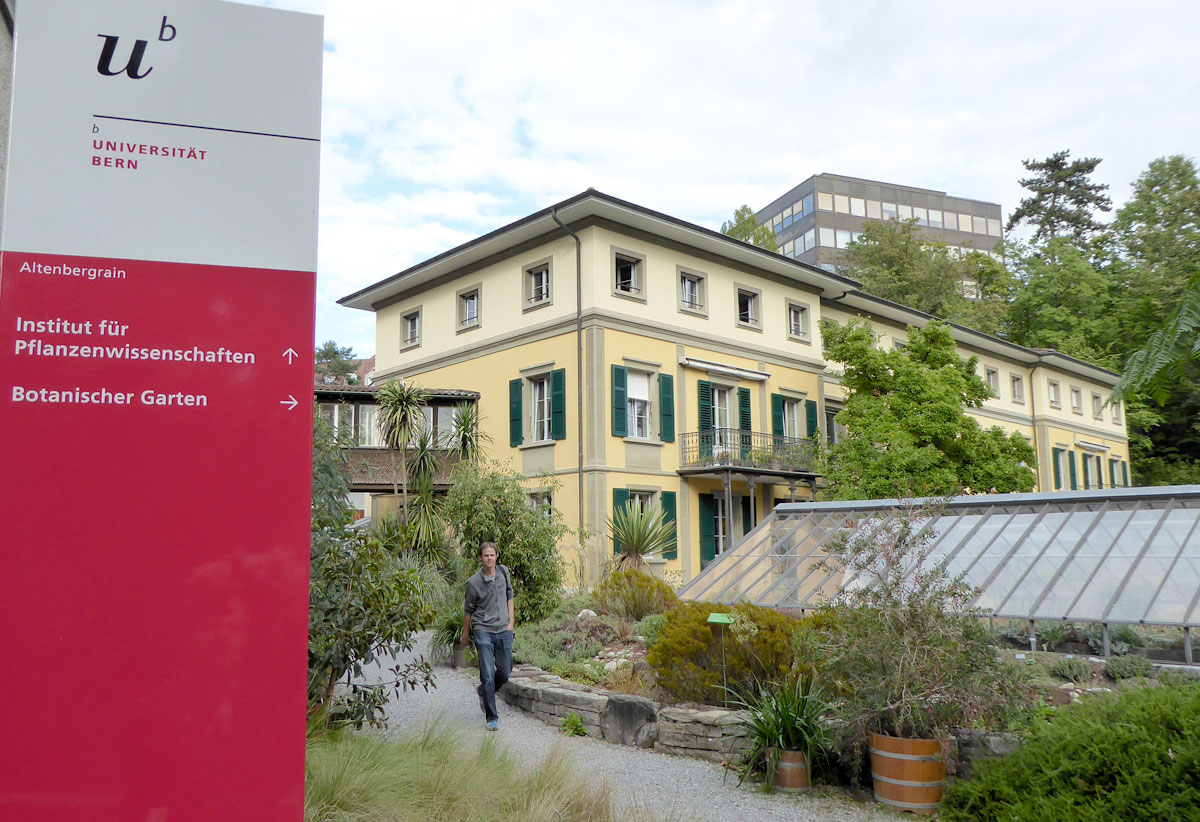 Night visitors in the Botanical Garden