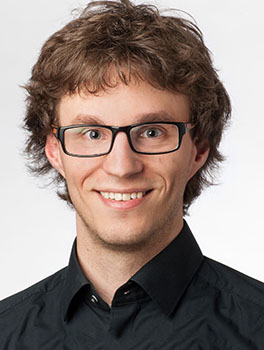 Jonas Geschke
Science Officer
Secretariat of the Standing Senate Commission on Fundamental Issues of Biological Diversity of the German Research Foundation (DFG)
Phone

E-Mail

Office

81, main building, 2nd floor

Postal Address

University of Bern
Institute of Plant Sciences
Plant Ecology
Altenbergrain 21
3013 Bern
Switzerland
Research
I am a forester, ecologist, and social-environmental scientist, with a strong interest and background in wildlife ecology and management as well as nature conservation policy and practice. As such, my research work focusses on issues related to biodiversity monitoring and data integration, research cooperation and biodiversity as well as environmental policy (IPBES, CBD, SDGs).
My work at the IPS focusses on the coordination of the DFG Standing Senate Commission on Fundamental Issues of Biological Diversity, which regards issues having an impact on the German biodiversity research agenda.
Selected Publications
Number of items: 3.
Journal Article
Krug, Cornelia B.; Sterling, Eleanor; Cadman, Timothy; Geschke, Jonas; Drummond de Castro, Paula F.; Schliep, Rainer; Osemwegie, Isimemen; Muller-Karger, Frank E.; Maraseni, Tek (2020). Stakeholder participation in IPBES: connecting local environmental work with global decision making. Ecosystems and people, 16(1), pp. 197-211. Taylor & Francis 10.1080/26395916.2020.1788643
Geschke, Jonas; Vohland, Katrin; Bonn, Aletta; Dauber, Jens; Gessner, Mark O.; Henle, Klaus; Nieschulze, Jens; Schmeller, Dirk; Settele, Josef; Sommerwerk, Nike; Wetzel, Florian (2019). Biodiversity monitoring in Germany. How science, policy and civil society can support a national monitoring system. Gaia : ecological perspectives for science and society, 28(3), pp. 265-270. Oekom Verlag 10.14512/gaia.28.3.6
Geschke, Jonas (2019). Decrease in Bat Diversity Points towards a Potential Threshold Density for Black Cherry Management: A Case Study from Germany. Plants, 8(9), p. 320. MDPI 10.3390/plants8090320
&nbsp
External Links
LinkedIn: https://de.linkedin.com/in/jonasgeschke
Twitter: https://twitter.com/j_geschke
ResearchGate: https://www.researchgate.net/profile/Jonas_Geschke